Anyone who knows me knows I'm a social butterfly so it was important to me that we had a good guest suite set up for regular international guests. The room we had designated for the guest room runs off the kitchen floor and was larger than the other rooms. We didn't need to do too much to this room after the new windows were installed so the main focus was on getting the plaster work back up to a reasonable point and replacing the floors.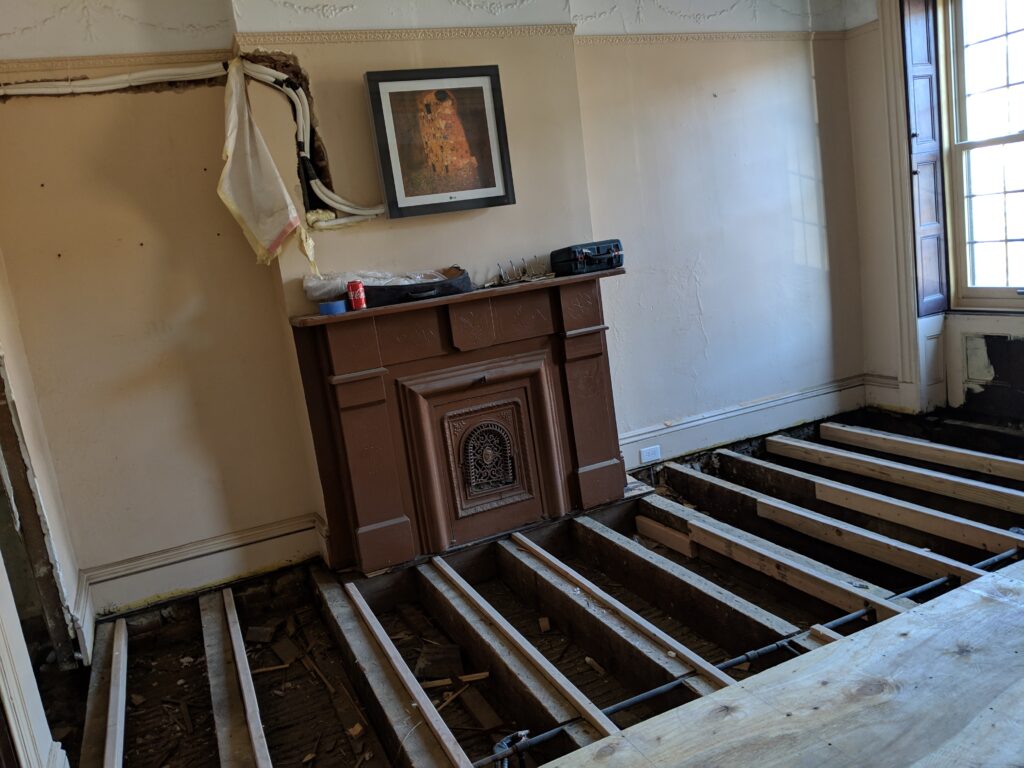 Like most of the house the floors were no longer flat so it was important that we put in a new underfloor and levelled the surfaces before putting in new polished wood.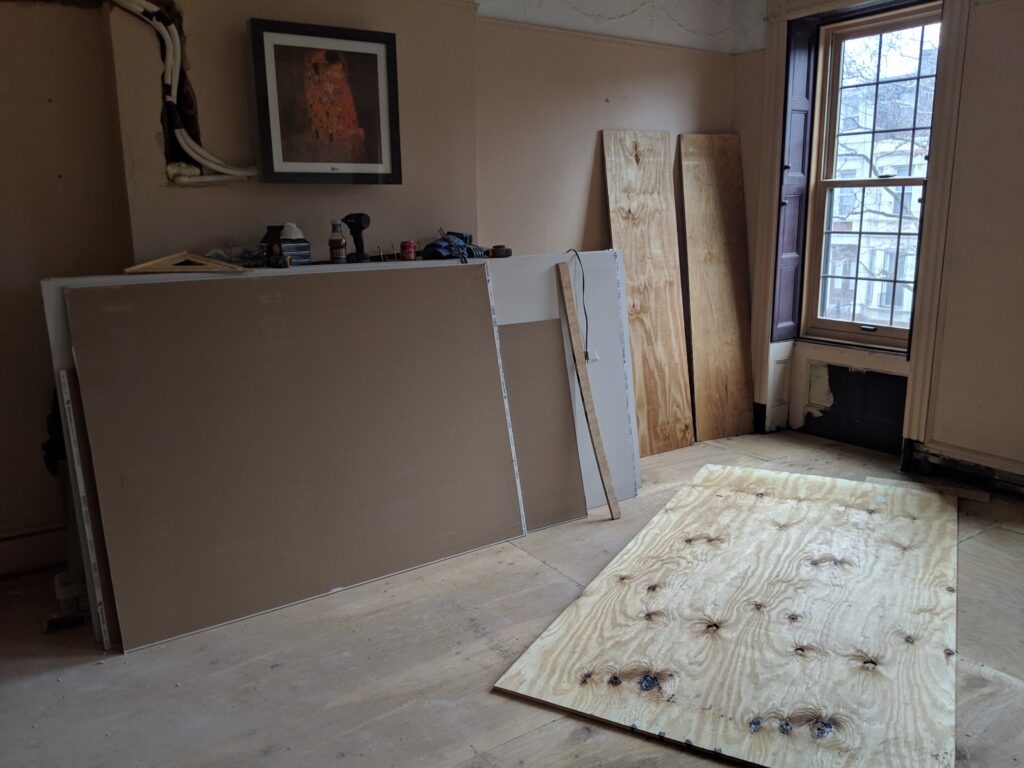 We also needed to fix up the plaster from where the airconditioning / heating system was installed over the fireplace. Here we can see the fresh under floor installed.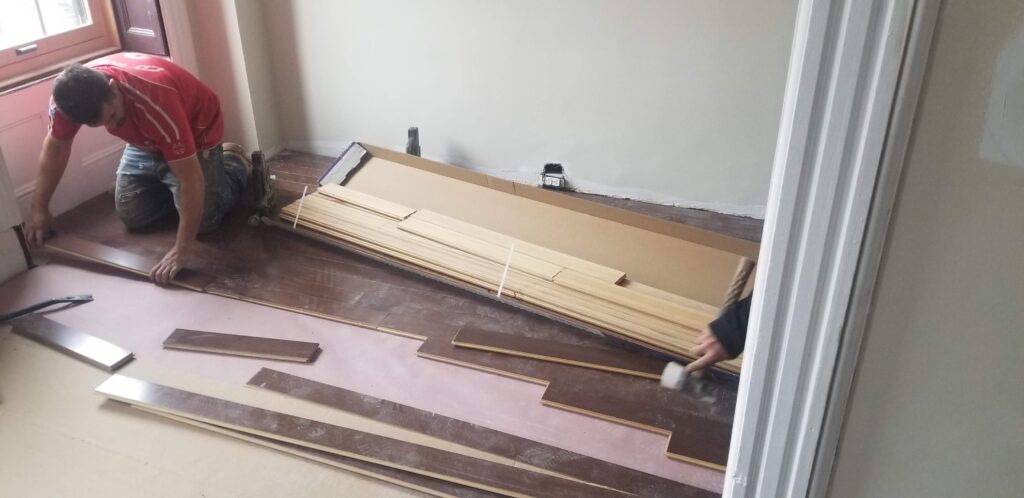 The floors are the same dark polished hardwood that carries through the dining room and corridors.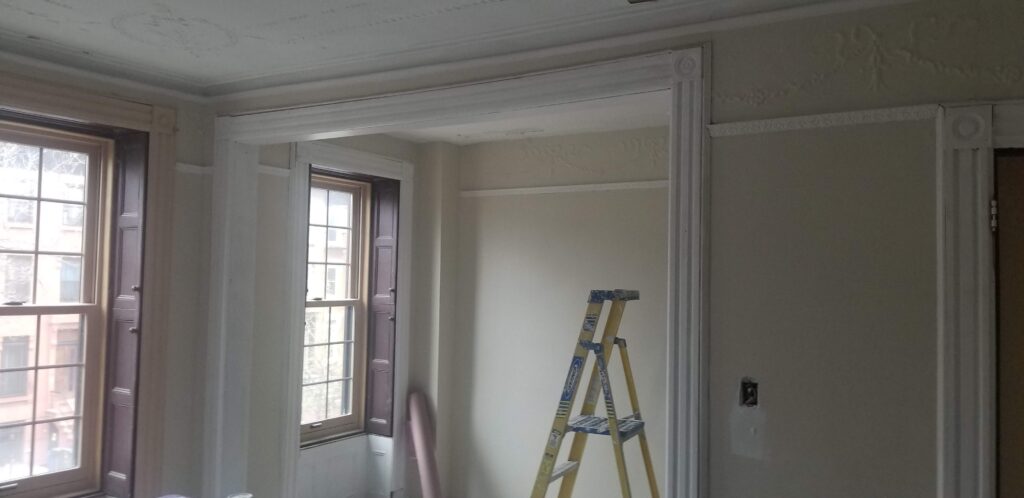 Then we wanted a nice light neutral colour to make the room look larger and a white trim on all the moulding to make it pop.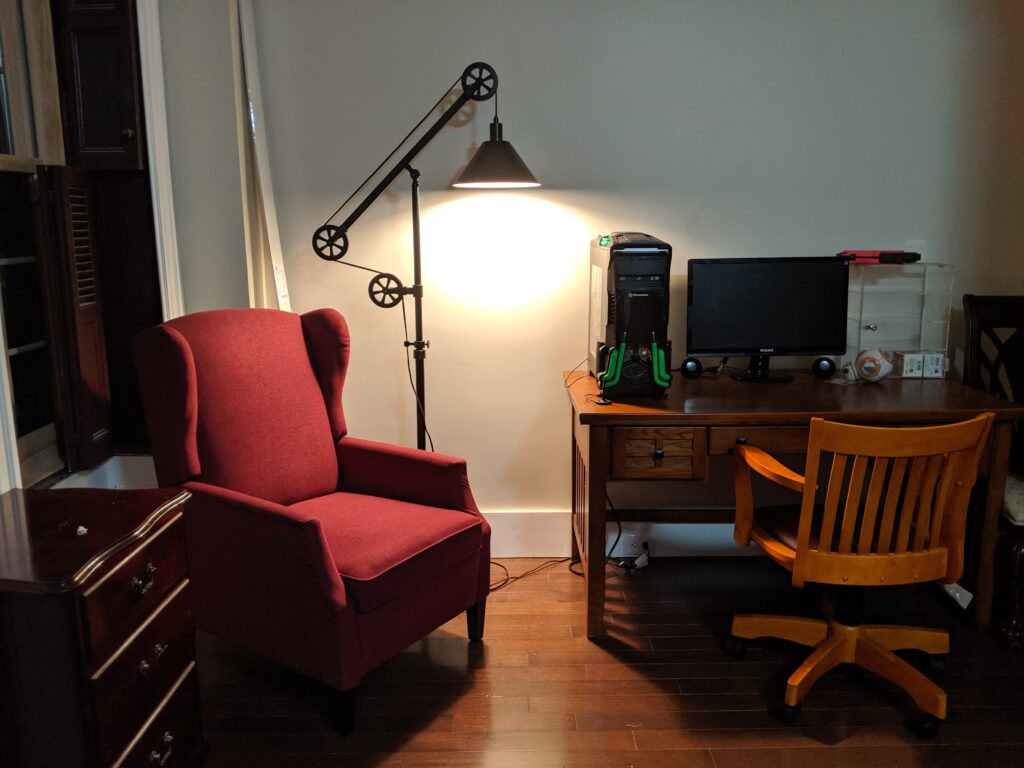 Like all of the other bedrooms the guest suite had its own sitting room that we set up as a separate study that could be used by guests when they were visiting. I bought this new red recliner to match the other furniture and a writing desk and chair.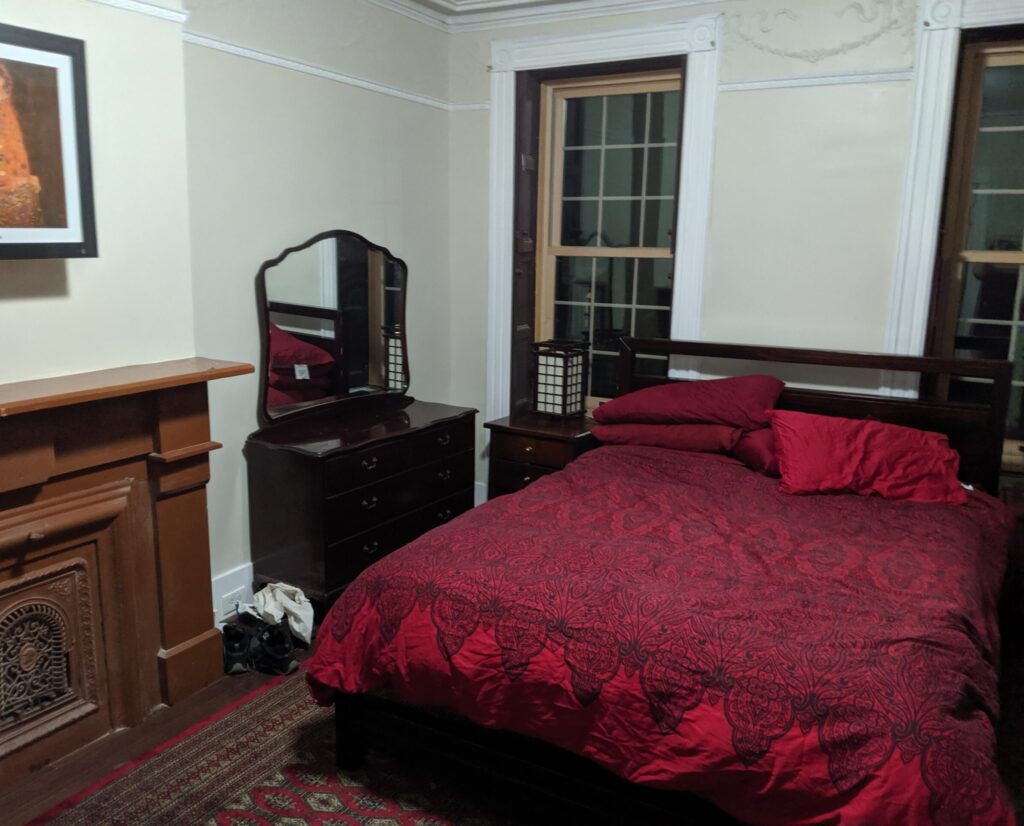 We moved our old bedroom furniture and Scott's oriental rug into the room along with all the red bedclothes to match the rug and chair.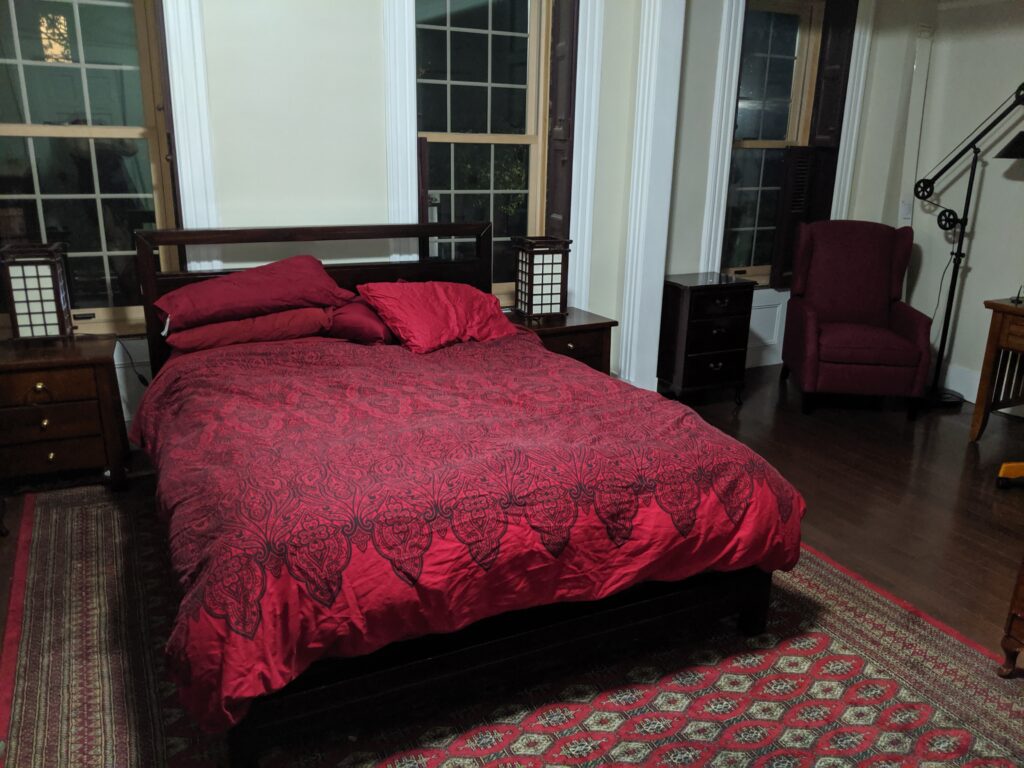 Even without regular guests during the pandemic it turned out to be an excellent choice to set this up so we had two office spaces to work from.