One of the original fittings in the house that was missing was the front doors. They had been replaced with a cheap panel door set at some point in the past and we really wanted to get that double door classic Brownstone look.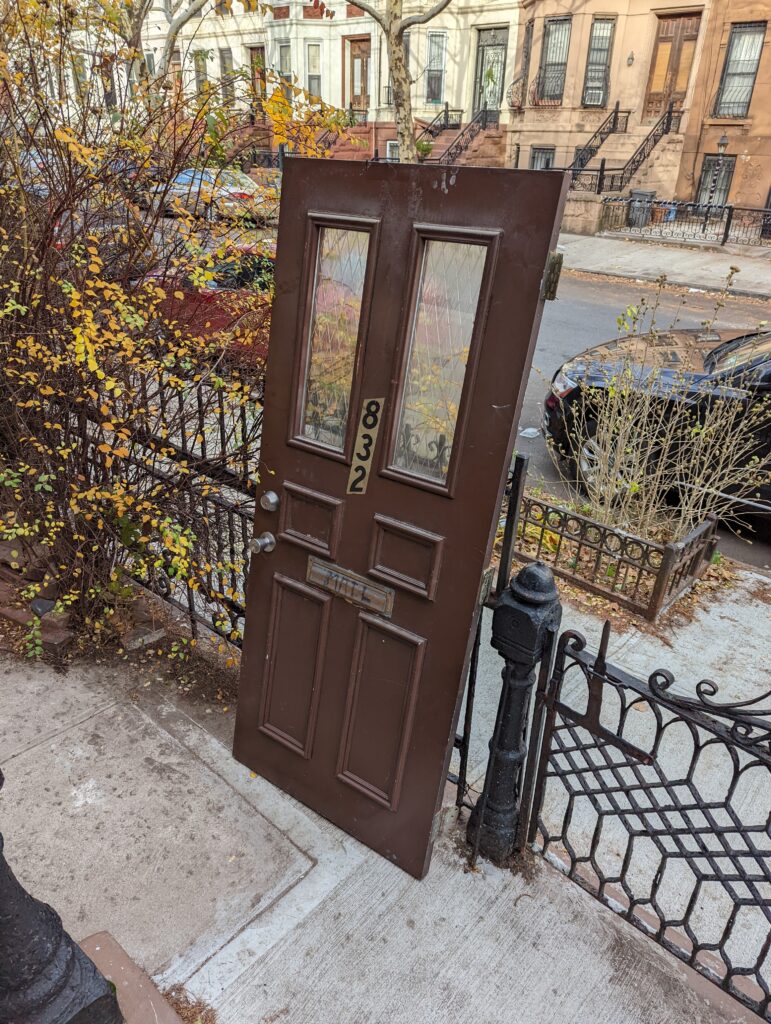 Unfortunately that was when I discovered that a single antique salvager had cornered the market on Brownstone doors and I could expect to pay a meaningful 5 figure sum for an antique door in terrible condition – and then have to pay for it to be repaired. So instead we spent some time researching wood craftsmen who could build a new door to specification. In stepped Rafael Santos who hand crafted a new door to match similar houses in our street.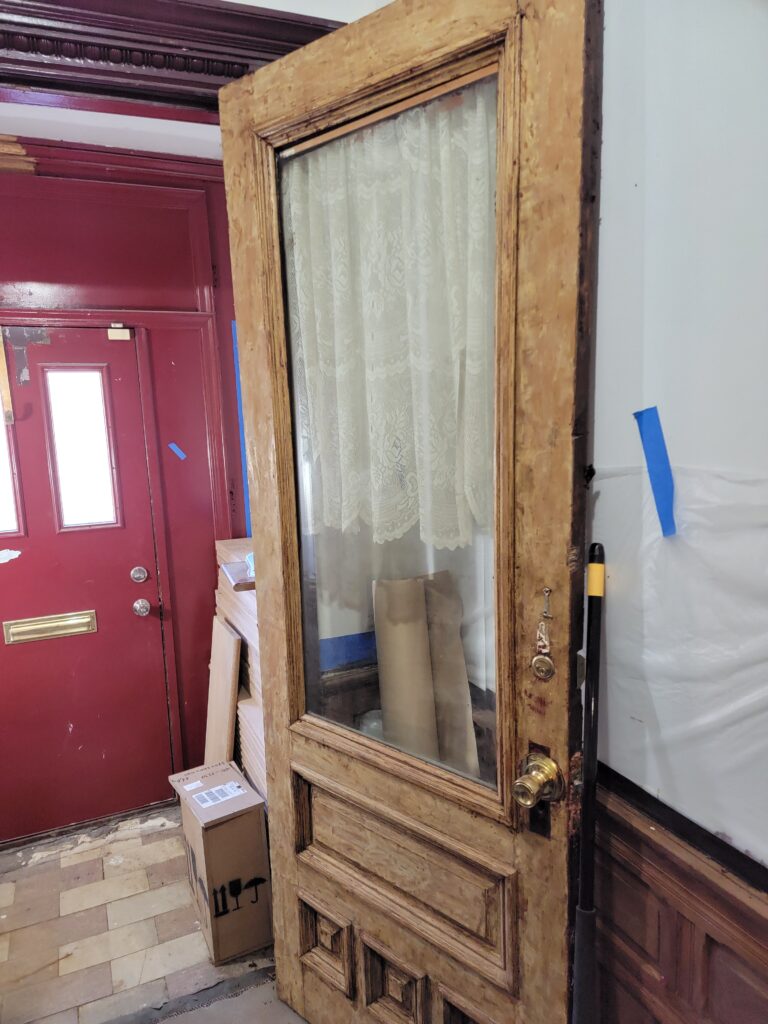 At the same time we wanted to restore the internal vestibule door – the double door system is a must have in NYC Winters and the original door was in place just damaged after years of having deadbolts placed in it. Here's the internal door after many layers of paint were stripped back. You can see the multiple locks that were put into the door over time.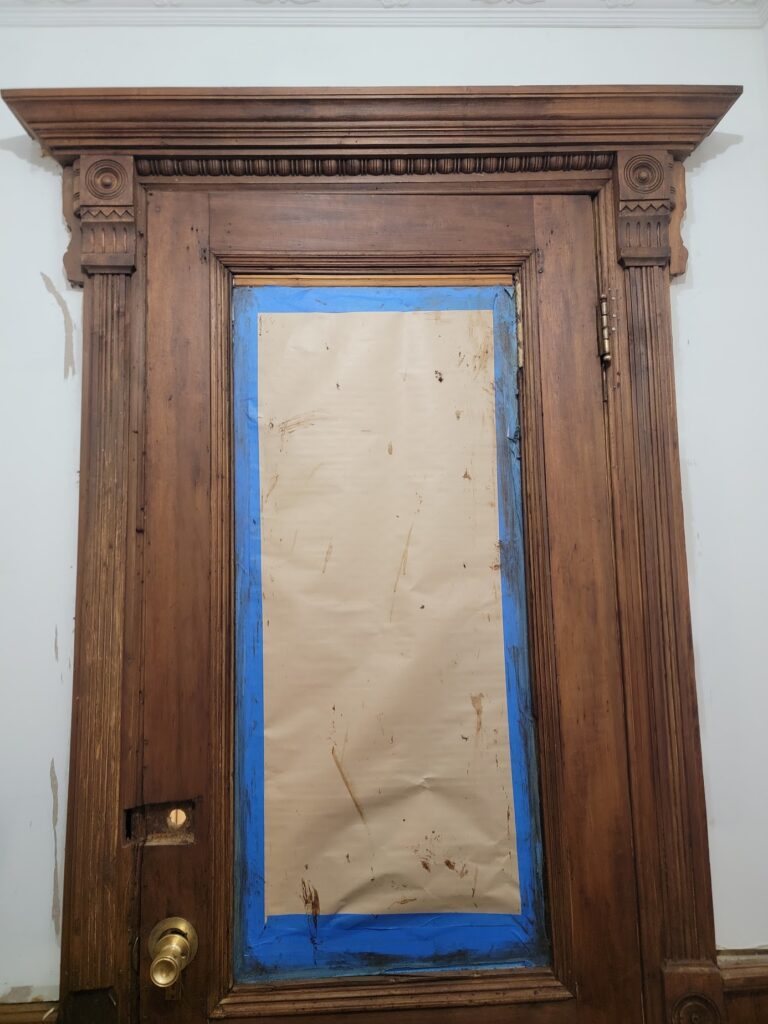 Once the door had been stripped and sanded the lock pieces could be replaced and the heavy bevelled glass reframed into the door.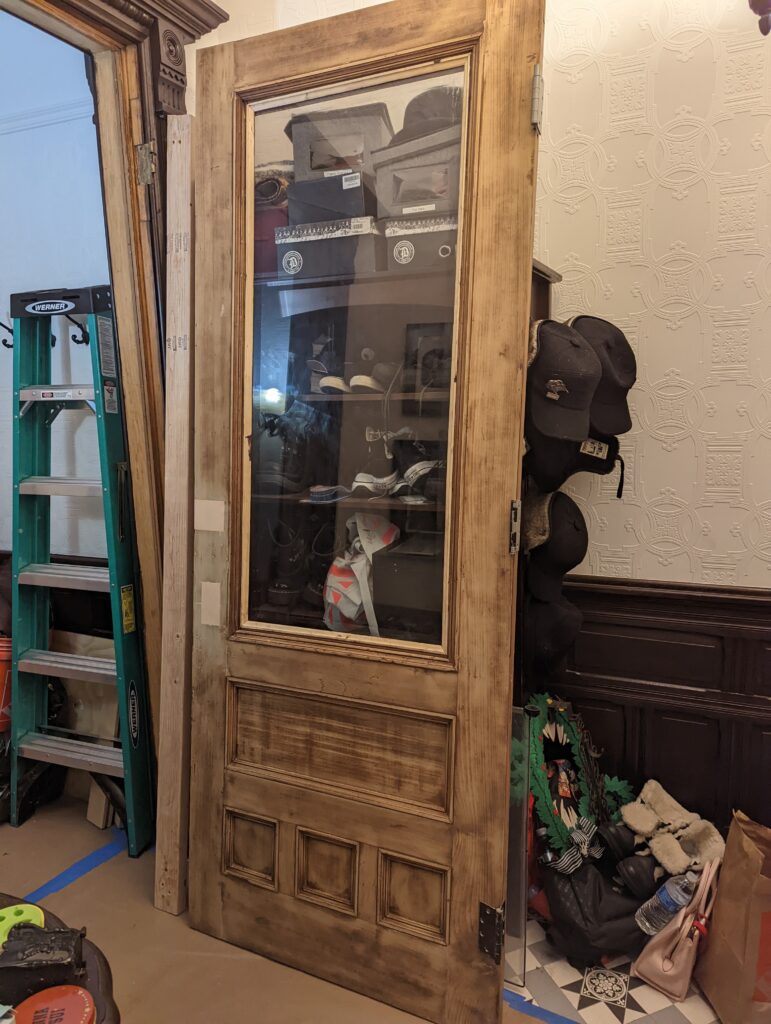 Then the door was stained and historic hardware was installed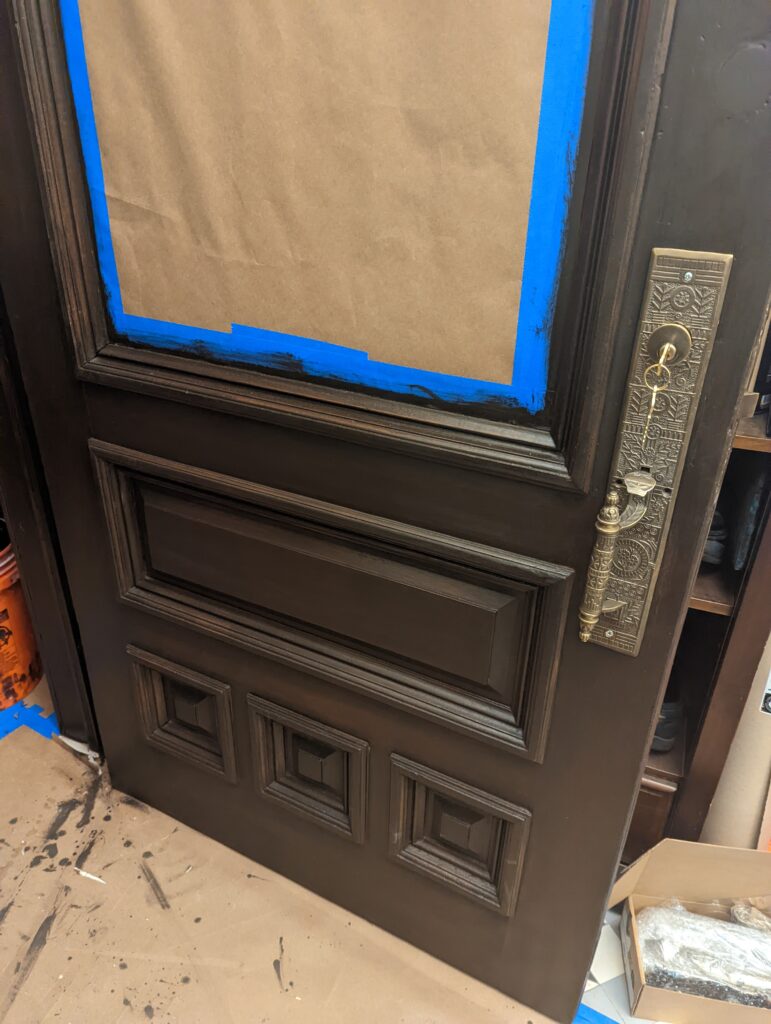 Meanwhile our talented craftsman built our new exterior doors, the door frame and transom window.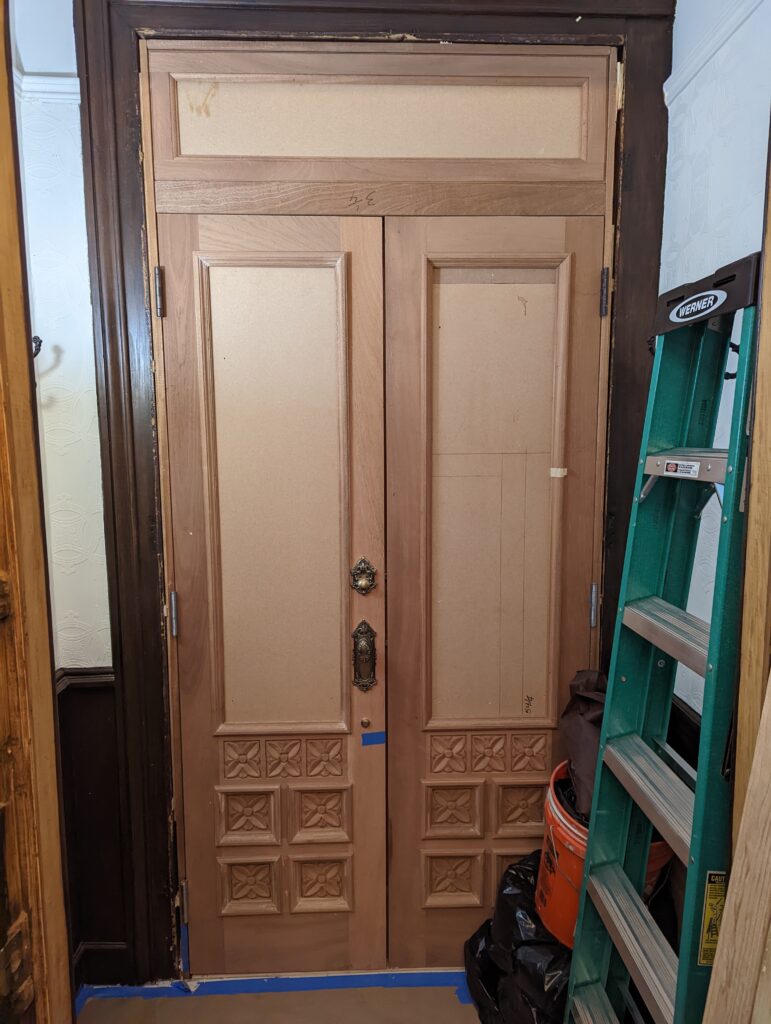 Then glass was placed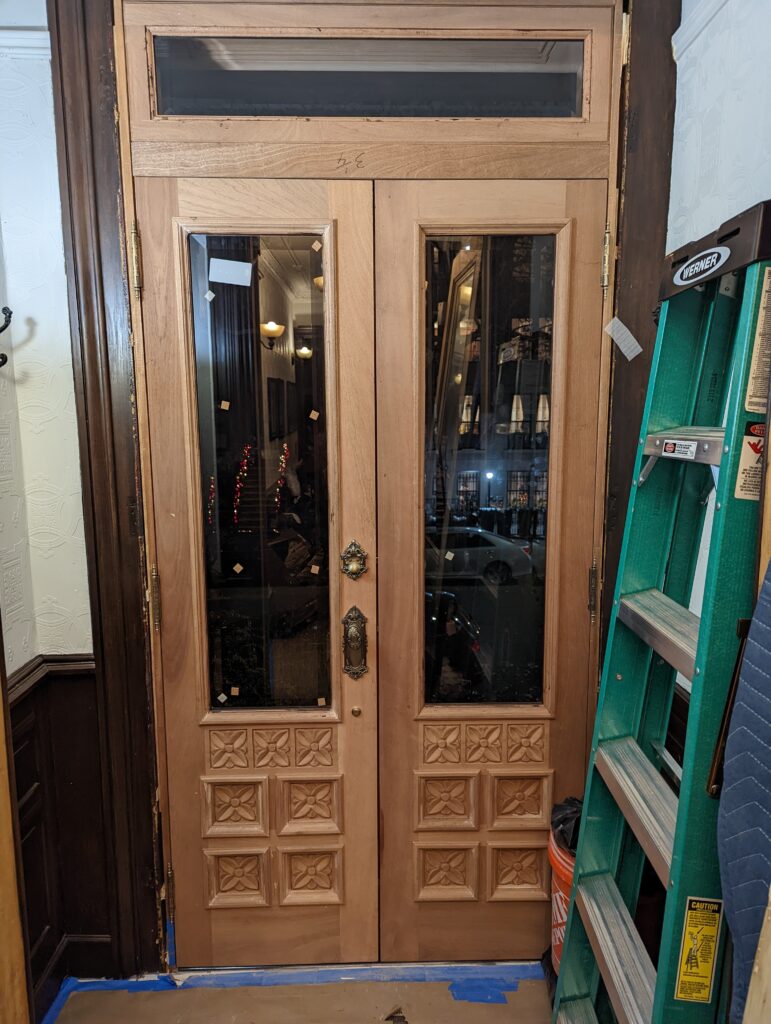 Then the doors were stained and more historic hardware installed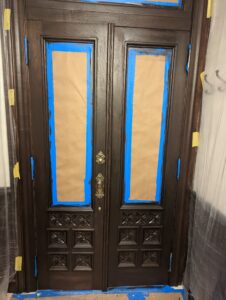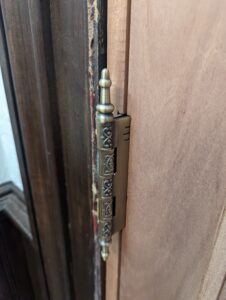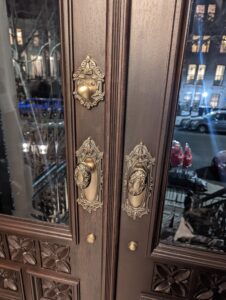 Finally moulding was applied to the exterior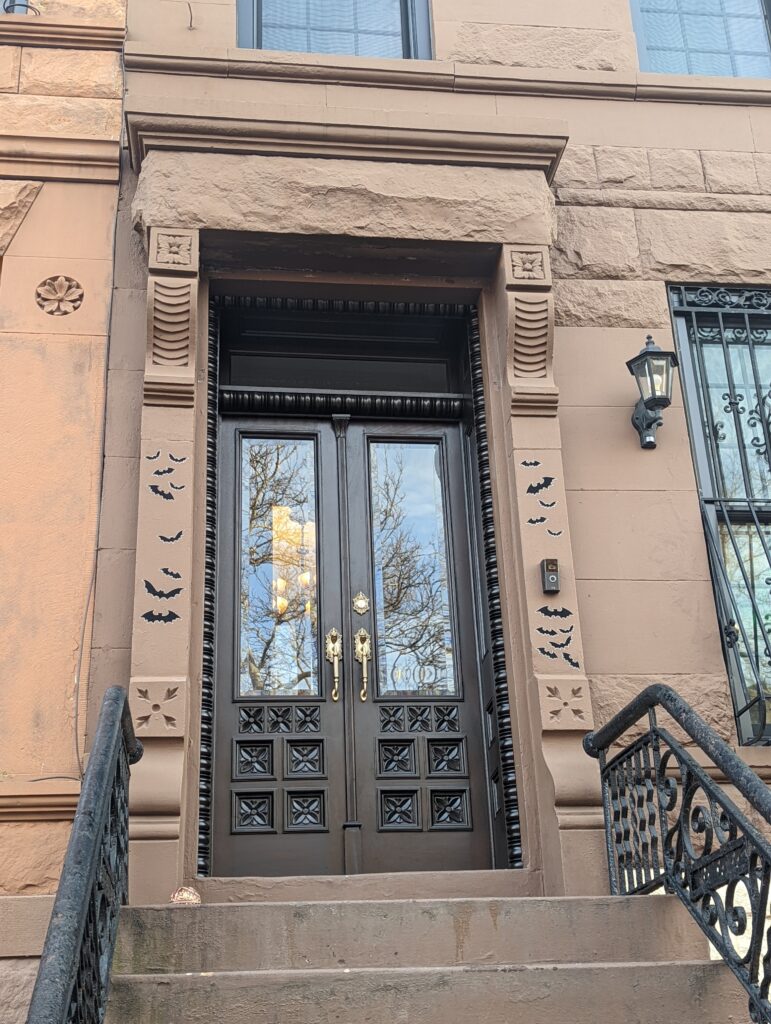 The results are especially striking at night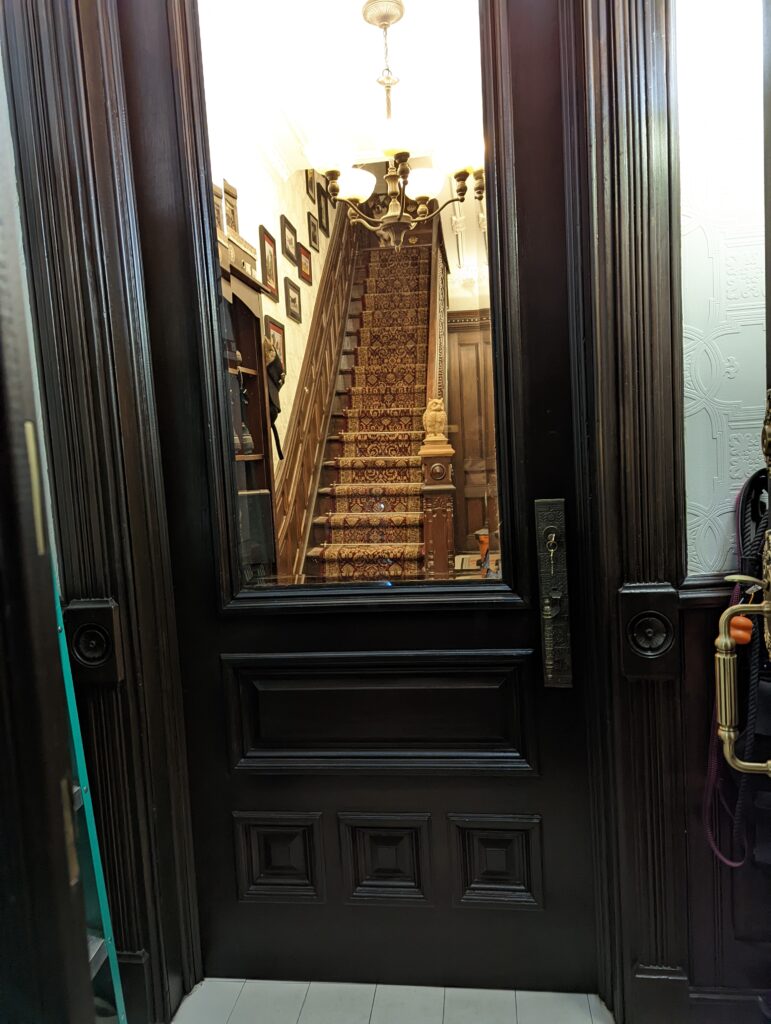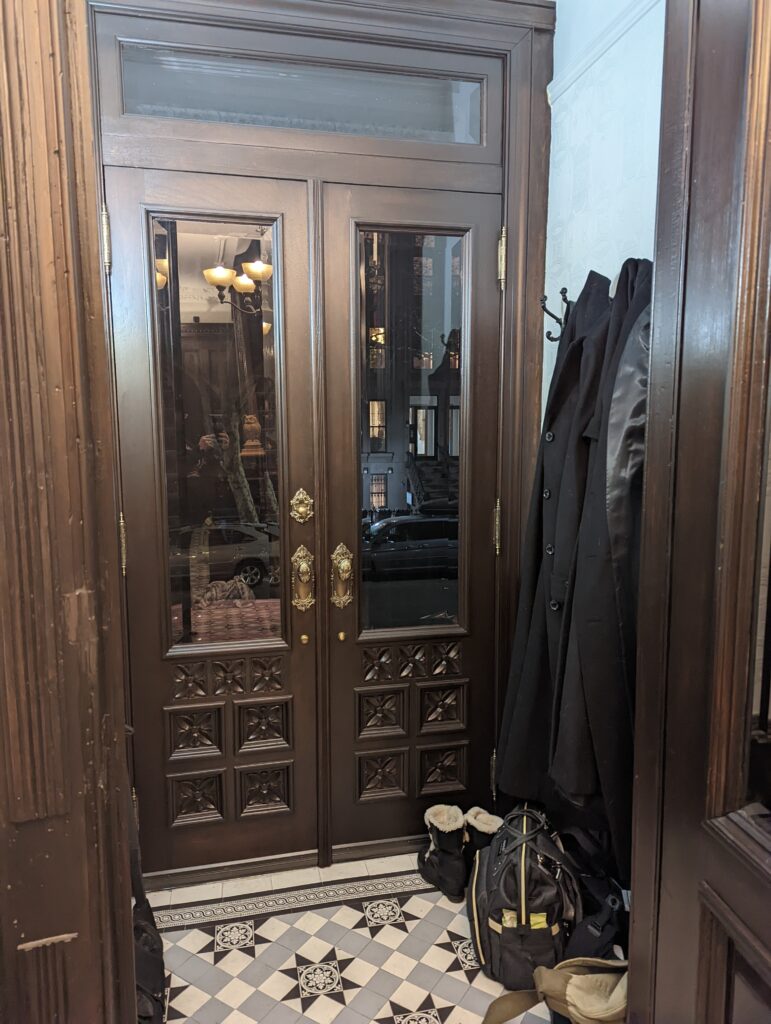 All in all the results were amazing and really add "curb appeal" to the house, even if it was a more expensive and involved process than I was originally expecting.