Between the guest room and the dining room was a large walk in closet with a wall in the  middle. Since the guest room already had two other closets this space seemed better suited as a walk through pantry.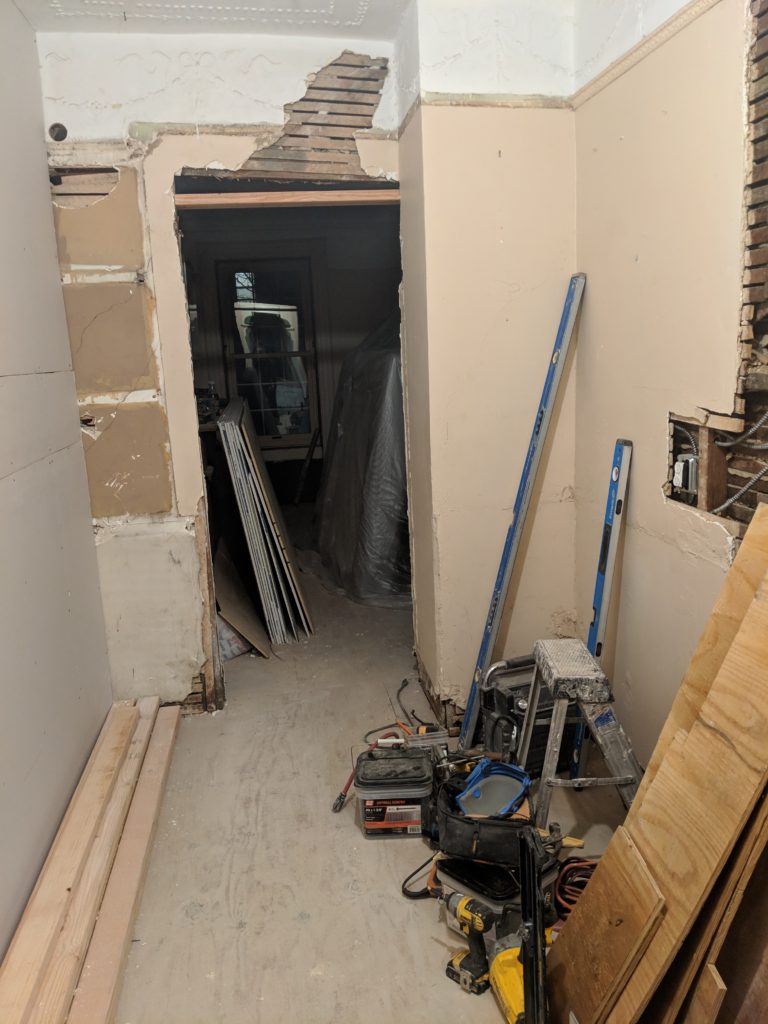 First we gutted the space and removed the dividing wall. There were already doors at either end of the space which would provide a convenient corridor between the dining and bedroom.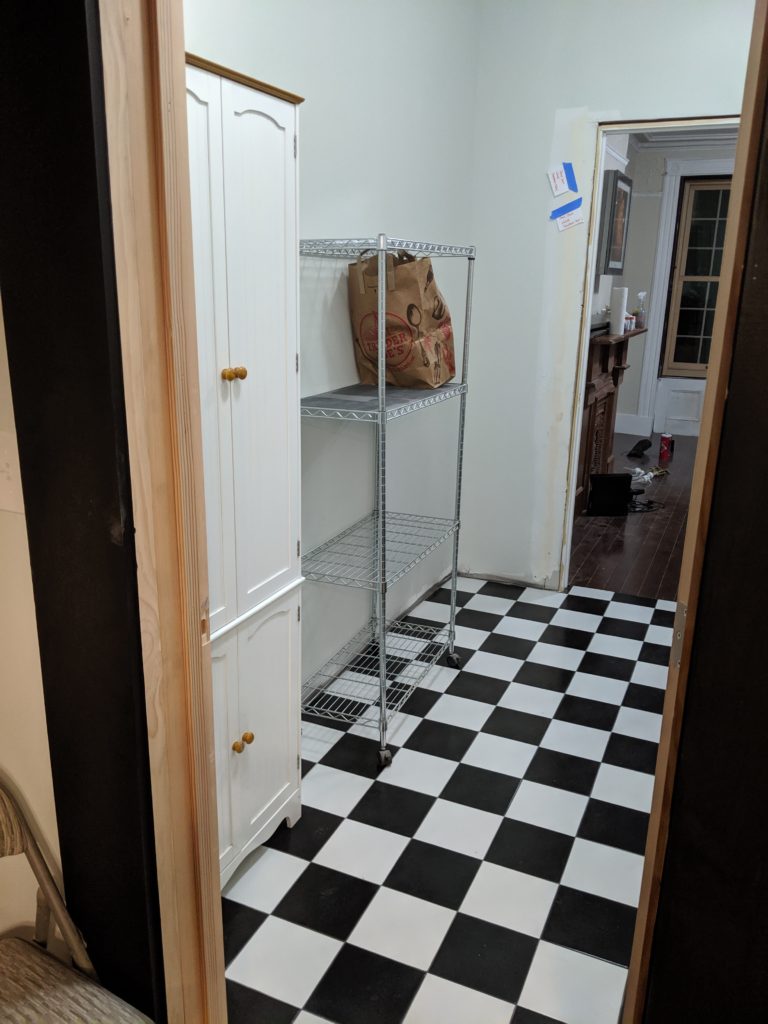 Then we rehung new door frames, replaced the dry wall and put down the same checkered tile as the kitchen.
Since the space was so large and we do so much cooking I wanted some very specific cabinetry. Enough for all our food but also the cleaning goods and all our small cooking appliances. I got quotes from numerous custom cabinet designers but couldn't get exactly what I needed but IKEA turned out to have exactly what we wanted for 1/4 the price!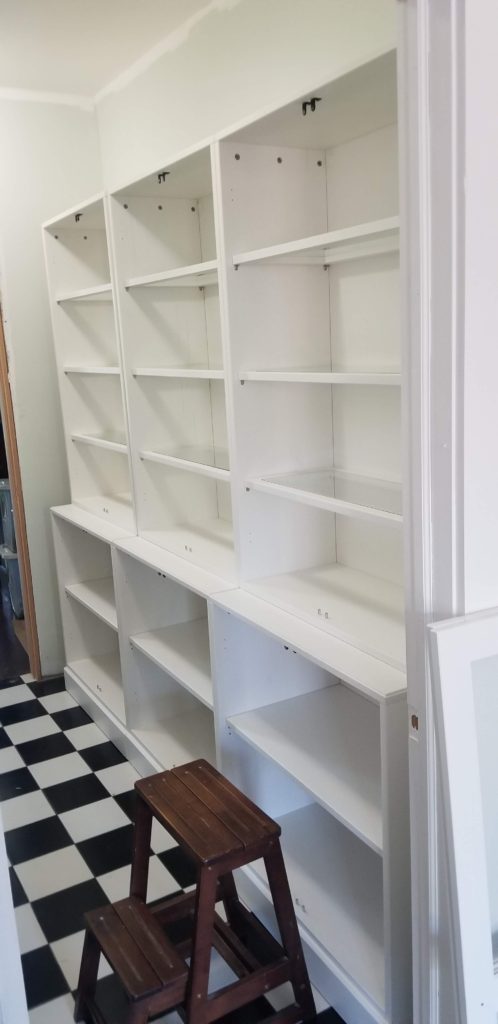 This combination of  3 Havsta units with glass shelves and doors was a steal at under $1000 and solid wood throughout. The combination allows plenty of see through glass where you want to see food and solid cabinets to hide implements and dog food. I love the classic look they give, I never would have expected this to come from IKEA!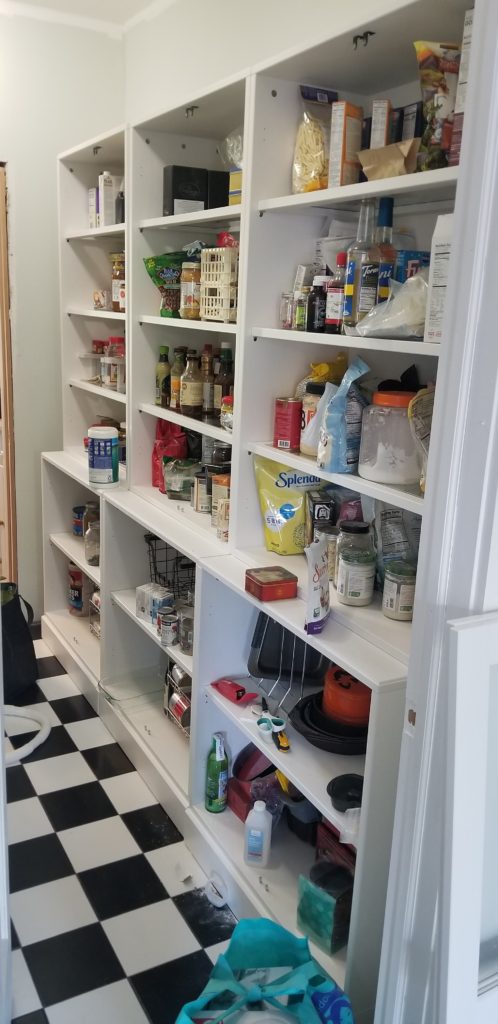 Scott had the great idea of unpacking all the food back into the pantry before putting the doors on the cabinets which saved us a lot of time and energy.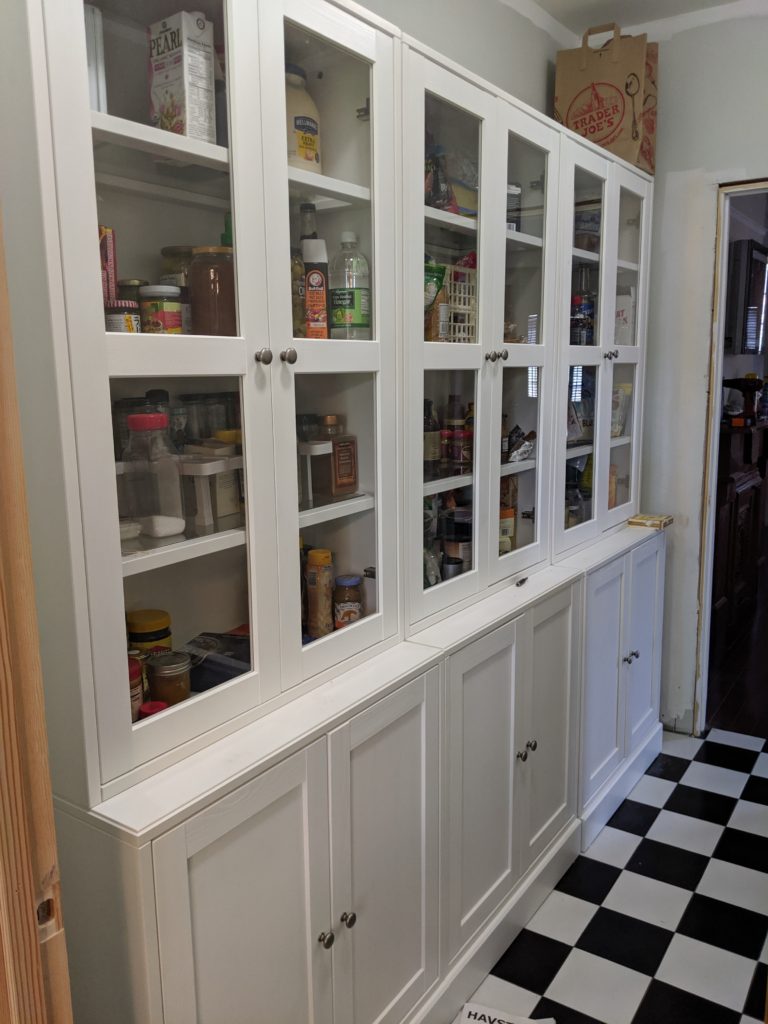 The finished cabinets have enough space for even the most ardent of foodies and the space on top allows for storage of drinks and large Costco style containers.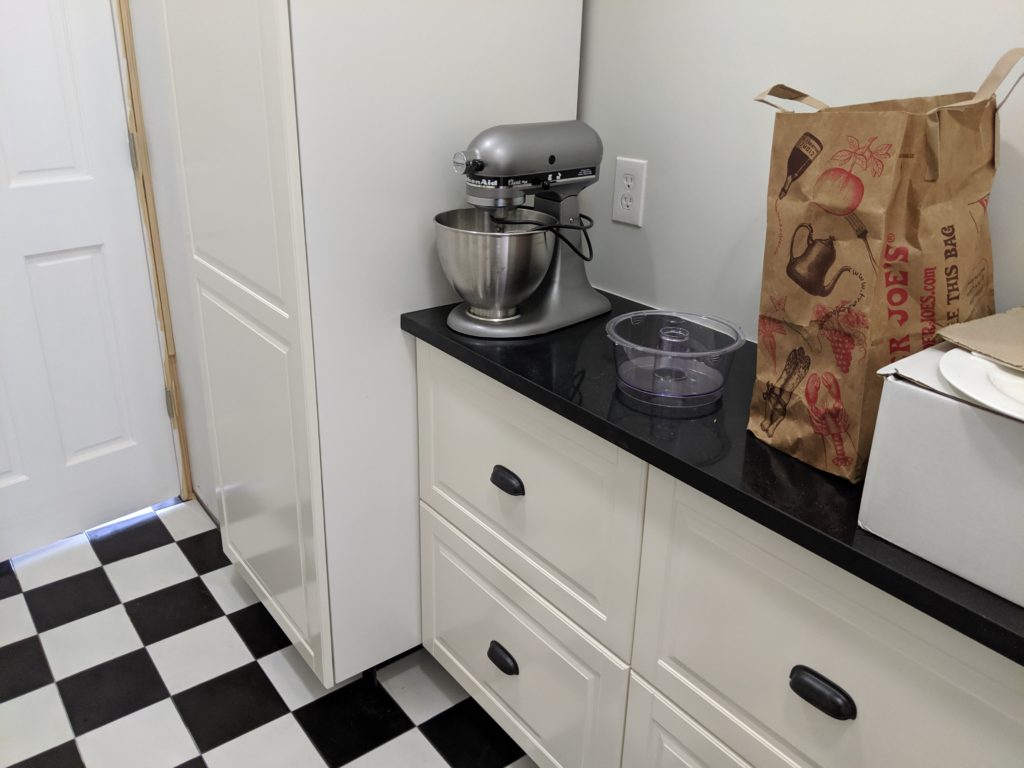 For the other side we used the IKEA Kitchen Planner to space out this combination of Sektion cabinets with Dobdyn off white panelled doors. The deep pull out drawers keep all our small appliances tucked away but easy to access. IKEA cut us a custom black granite bench piece so we could have this handy appliance station complete with counter level plugs. The oiled bronze drawer pulls continue the monochrome design and carry the hardware look from the kitchen through to the pantry.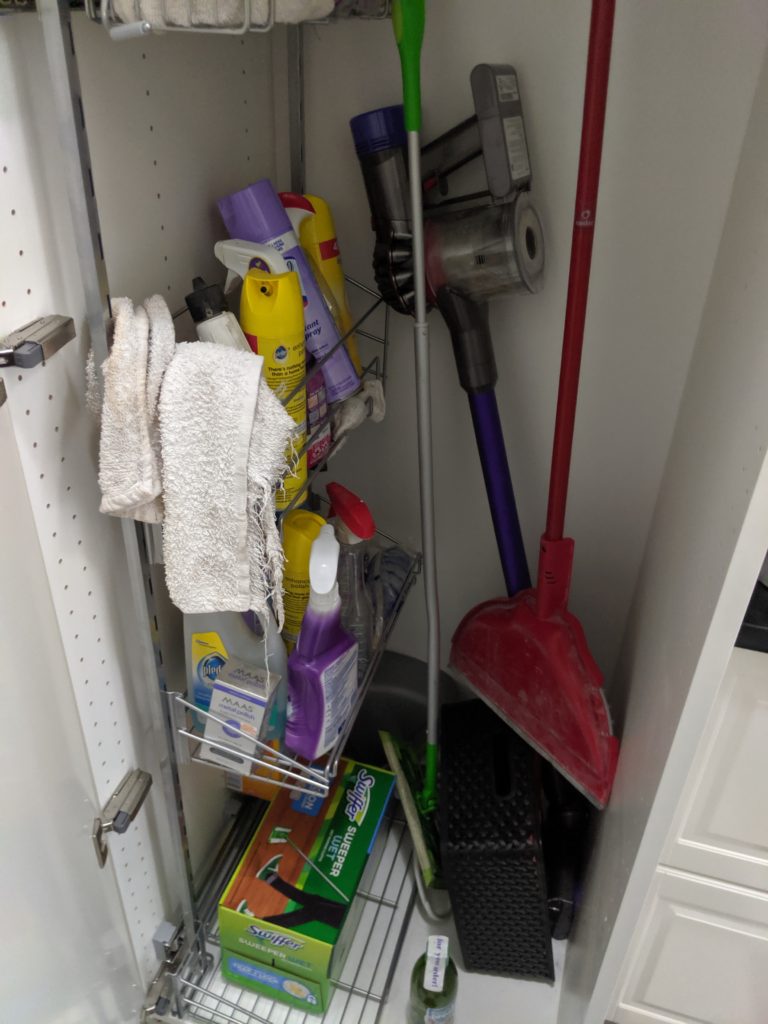 The structural pole made this space a little difficult to work with but we used this to our advantage to build a tall cleaning goods closet with pull out rails to store all our mops, brooms and cleaning materials.
The butler's pantry is everything I wanted it to be and keeps the kitchen clutter free while carrying the style through the storage space. I will admit these projects have really changed my opinion on IKEA and the storage systems and online planning tools are really top quality.