The kitchen was going to be one of the largest projects in the renovation with wall changes, plumbing reroutes, new floors and cabinets the works. This meant replenishing our cash reserves after the last one and mostly what you're looking at is my annual bonus turned into physical things. ;o)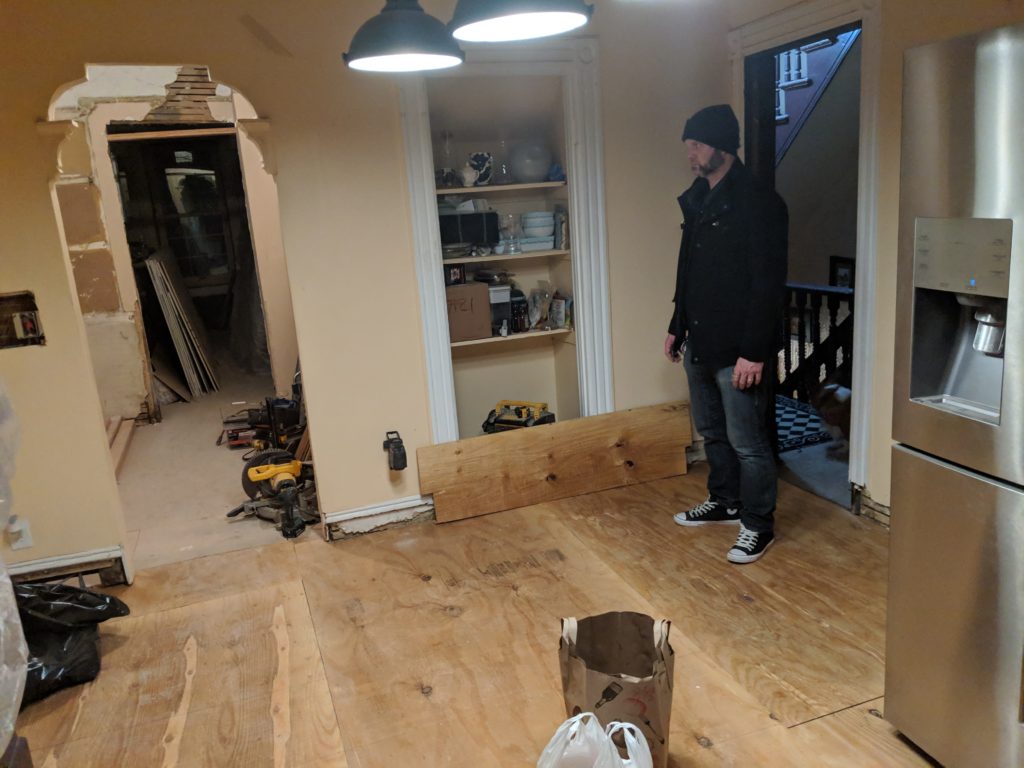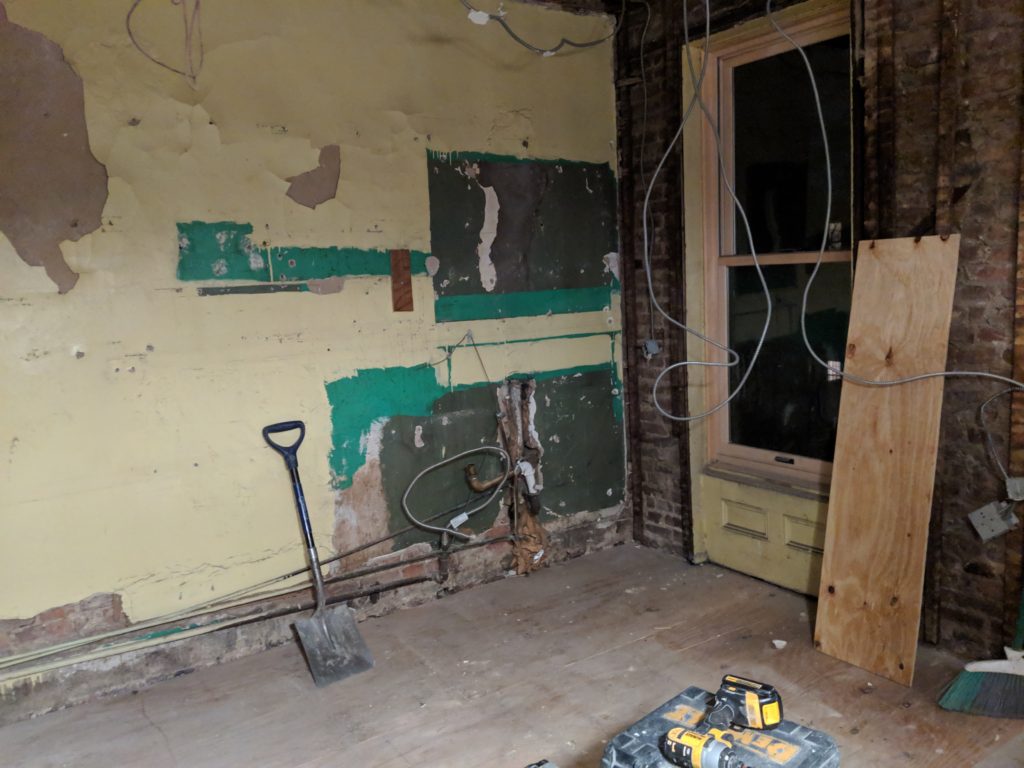 Firstly it was important that everything was pulled back to the studs so we could start from scratch. The old ruined floorboards were damaged after years of abuse and the former owner placing the steam radiators directly on the wood floor so it was important that we also put down a new underfloor across the whole space. We made sure to do some diagrams and a couple of walk throughs with the main contractors to decide what was being done and where.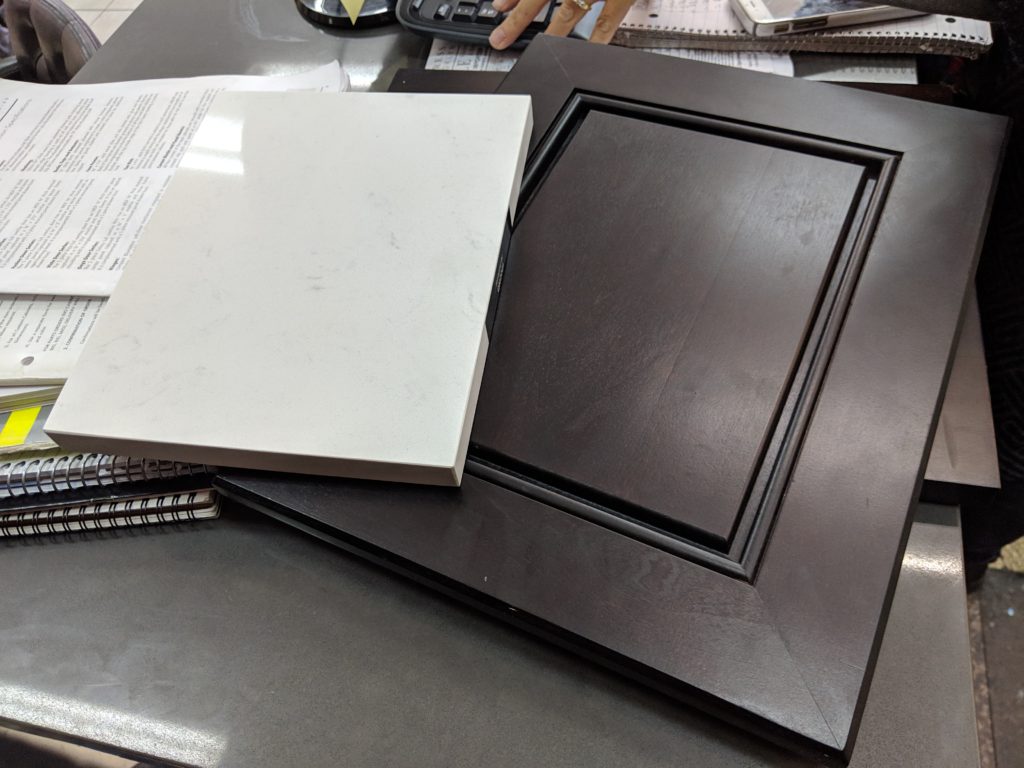 Like always I had strong ideas of what I wanted for the designs but rather than going through a wholesaler online as I did for the rental kitchen instead we went with a recommendation from our general contractor. All of their partner businesses have been excellent and http://www.expressbrooklyntiles.com/ was no different. They had everything we needed in one store with many options for benchtops, cabinets, flooring and hardware. We wanted a dark wood to match the paneling and tone elsewhere in the house but didn't want it to be too gloomy goth and so went for this Espresso and White combination.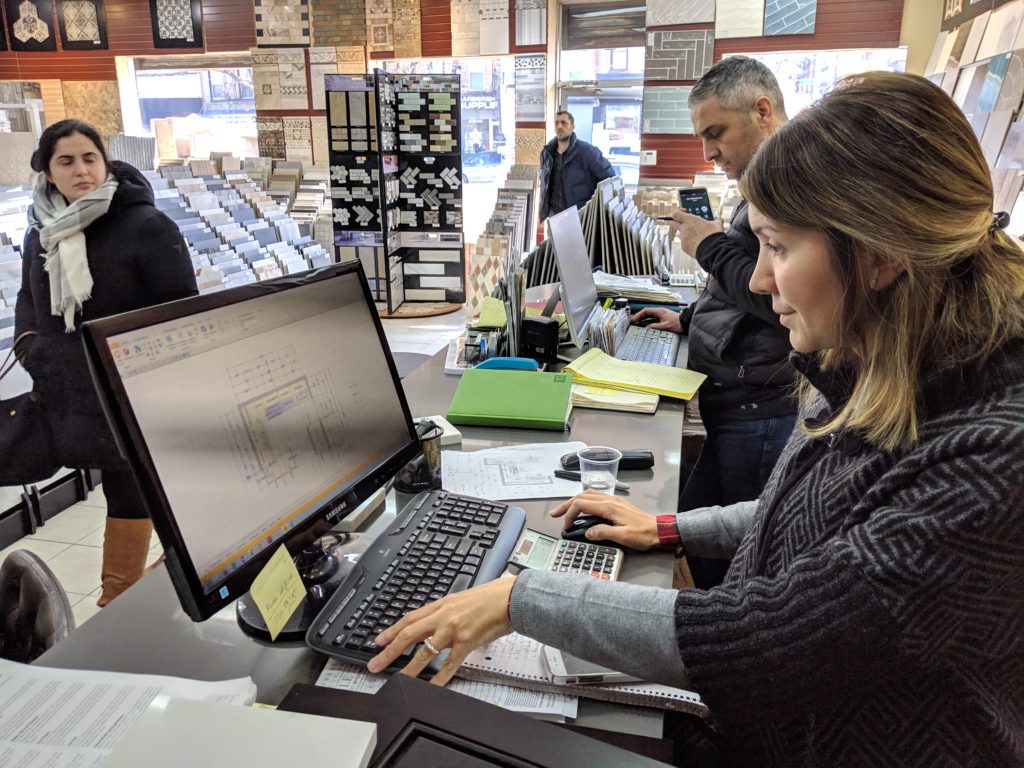 Tina helped us put together blueprints and cabinet designs quickly, they were able to add a lot of the clever cabinet inserts I wanted.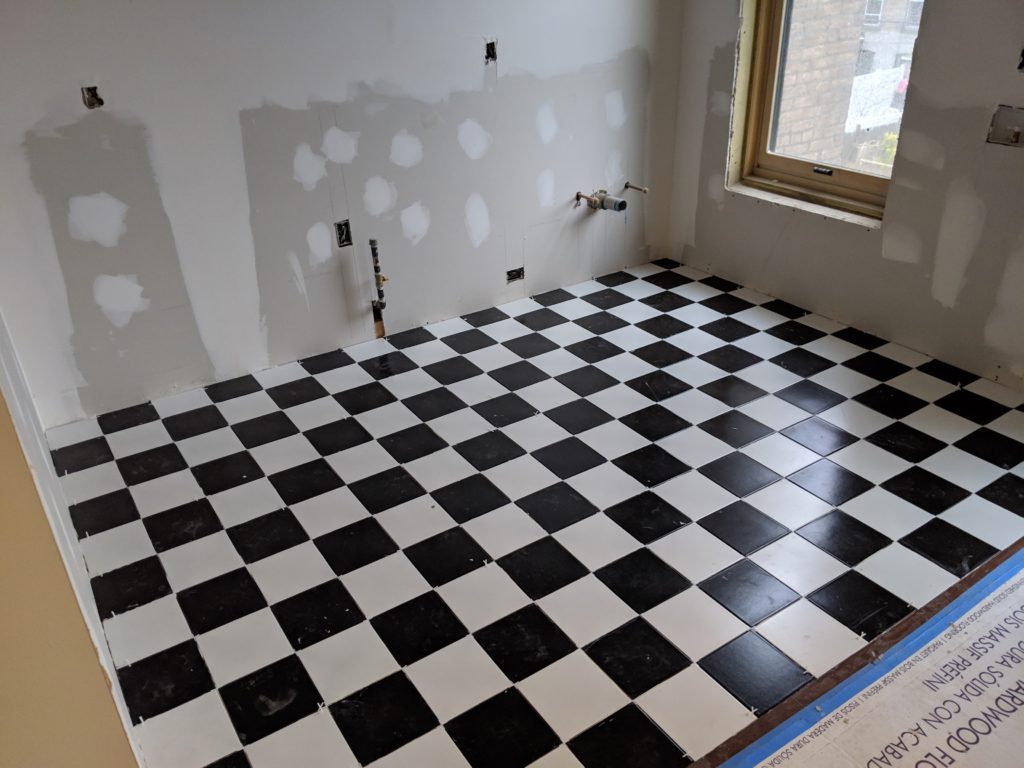 They also helped me put together tiles for one of my dream components – I just always wanted a classic checkered kitchen floor straight out of the Cluedo board. Yet again these classic design touches turned out to be striking but incredibly affordable.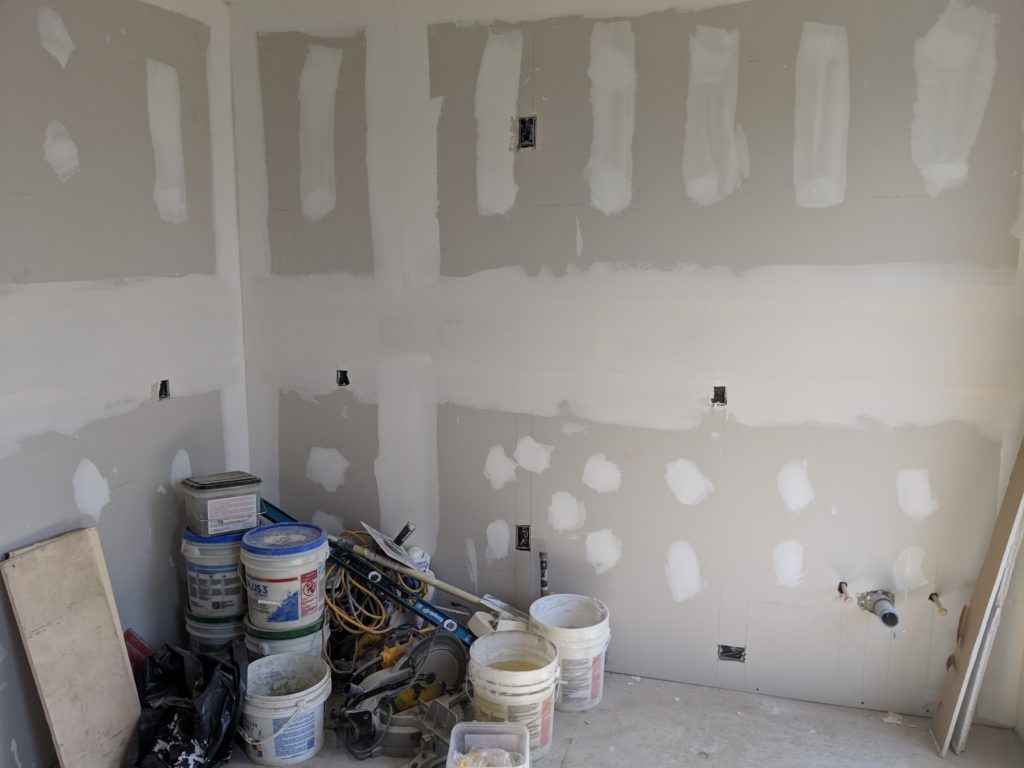 Here you can see that we replaced all the plaster, removed the hallway door and the weird inaccessible closet. This gave us a chance to do a really effective layout with the gas, electrics and water as well.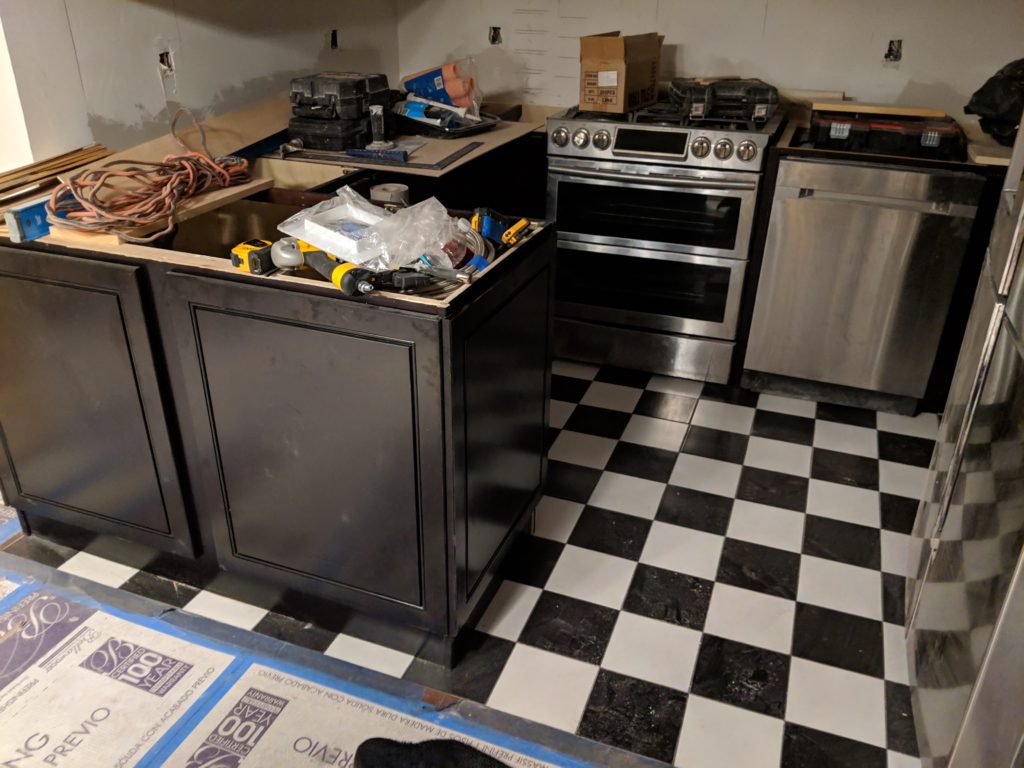 Once the floor was set it was time to re-install our fancy Samsung appliances and start the cabinet and wall splash installations.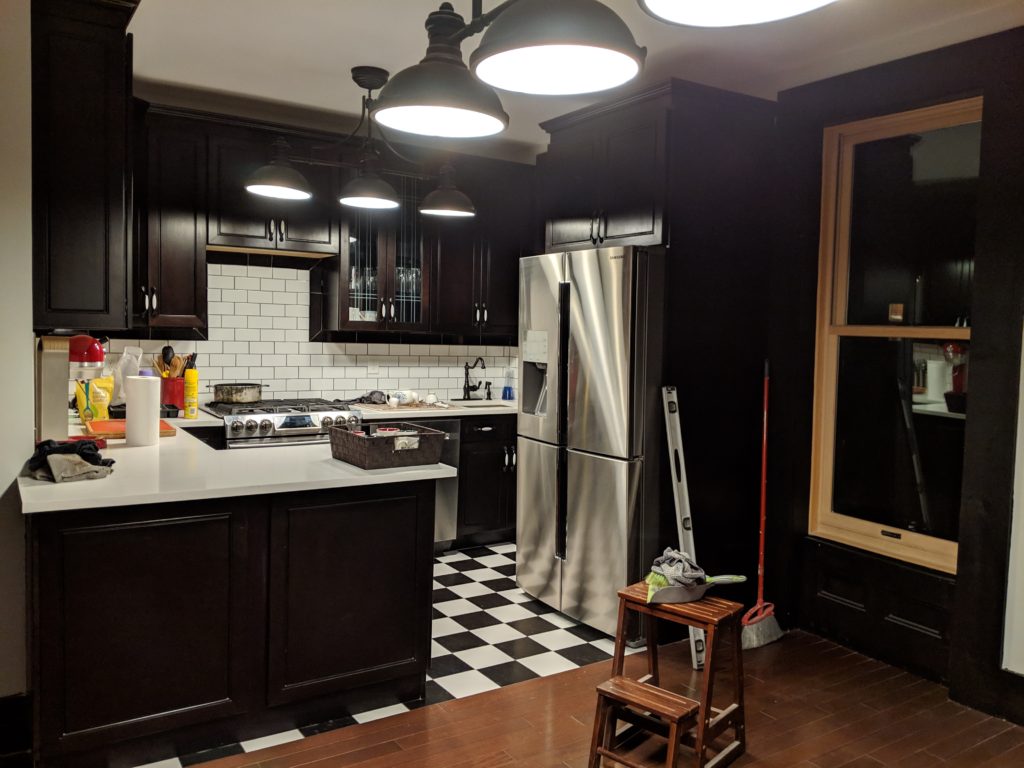 The final installation had a few extra details – I love the black trim around the closets that matches the styles from the bathroom renovations. We replaced all the hardware with oiled bronze taps, door pulls and lights and installed matching moulding foundations on each of the windows. We'll be adding 3d wooden details to all those window surrounds over time.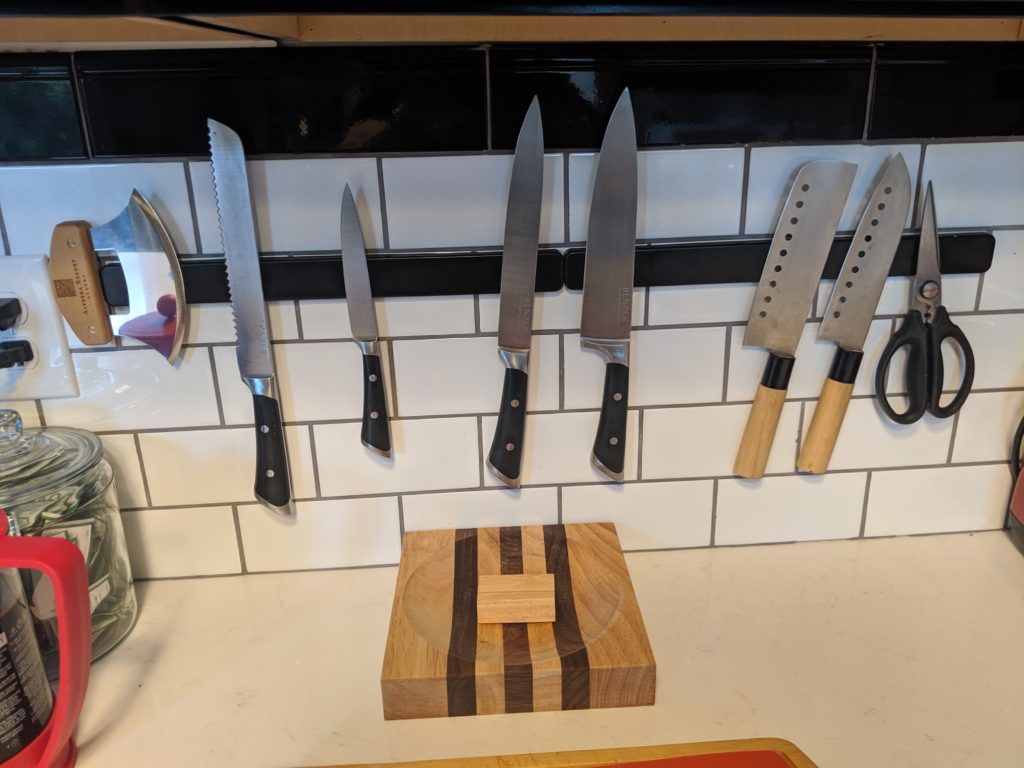 One of my favourite additions was the magnetic knife rack, so much more convenient than a knife block.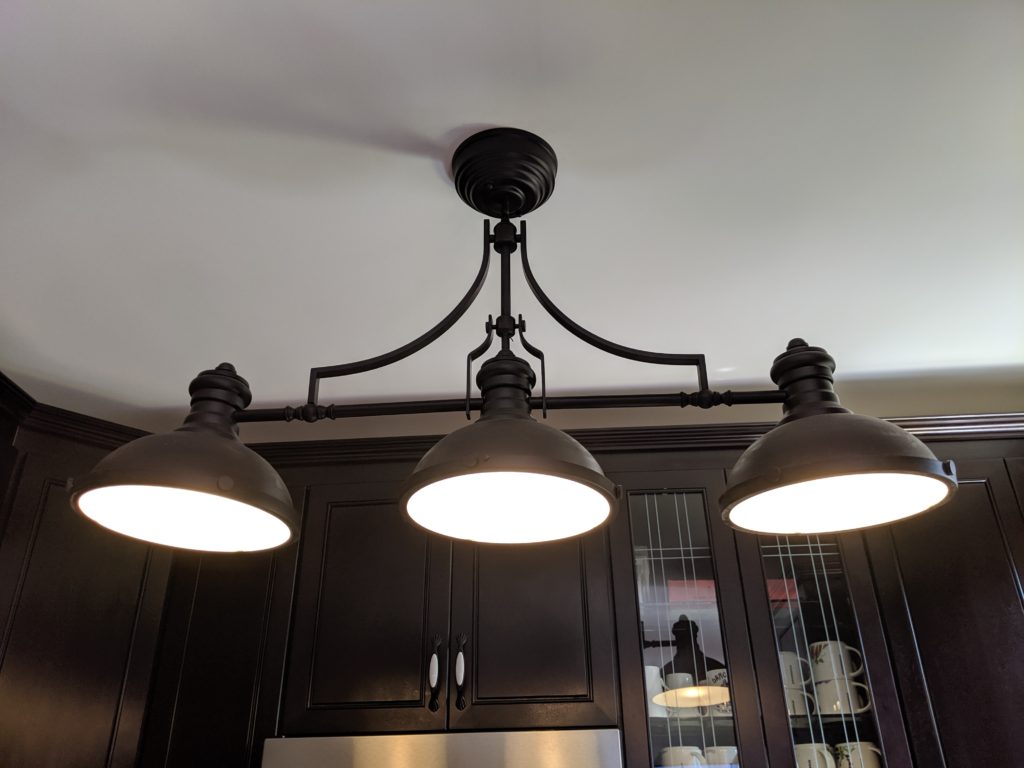 We stuck with an oiled bronze theme for all the hardware, it gave a continuous theme that could be carried across items and brands and matched well with the cabinetry.
We also spent quite a bit of time and energy on storage solutions and an efficient layout, but I want to let the kitchen settle for a few months before I decide if the placements are actually working as intended. That means you'll have to wait until we're sometime into Winter and we've used a full rotation of all of our kitchen materials.