Our Brownstone is old enough to have been designed for servant's quarters which made for awesomely easy partitioning of the rental floor but means that actually they have the main kitchen for the house. Victorian bedrooms were often created with a matched sitting room attached to the main bed chamber and all the bedrooms in our house are set up this way making for excellent additional spaces in an era of central living rooms. In our case one of the upstairs bedrooms had been converted into the dining room and the attached sitting space made into a very pokey kitchen.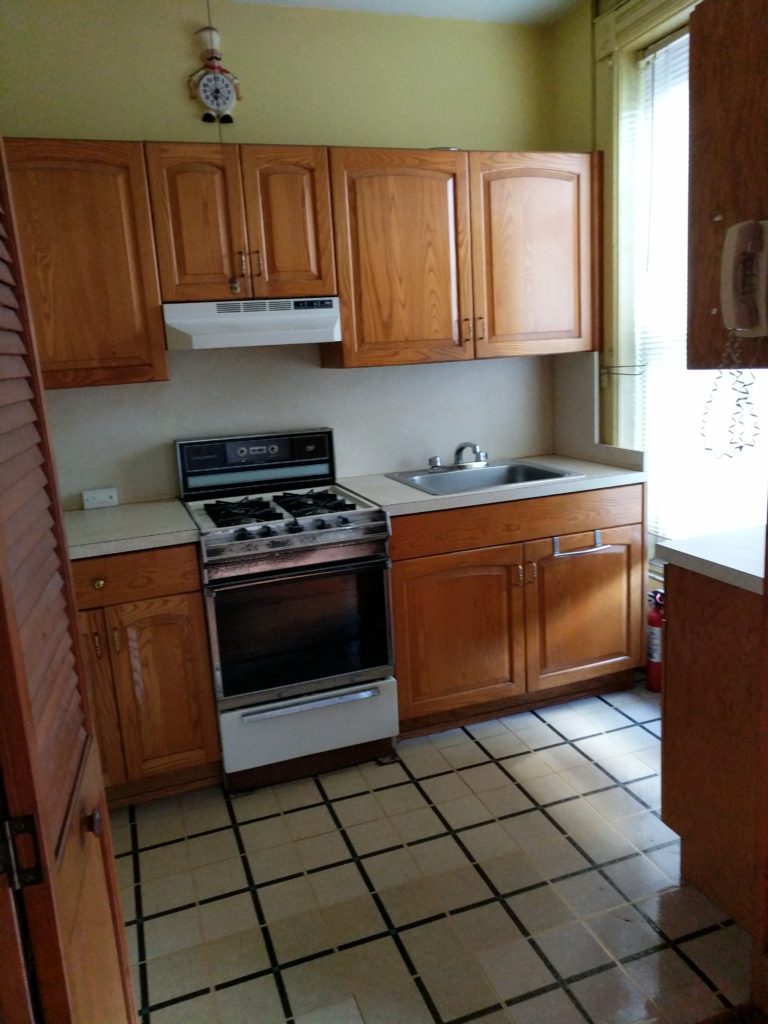 As with many things in the house for the former owner had clearly done some cheap renovations in the 70s and then stopped updating; her penchant for weird partitions that cut off parts of the usable space and so it was clear if we wanted y'know… straight walls we were going to have to move them.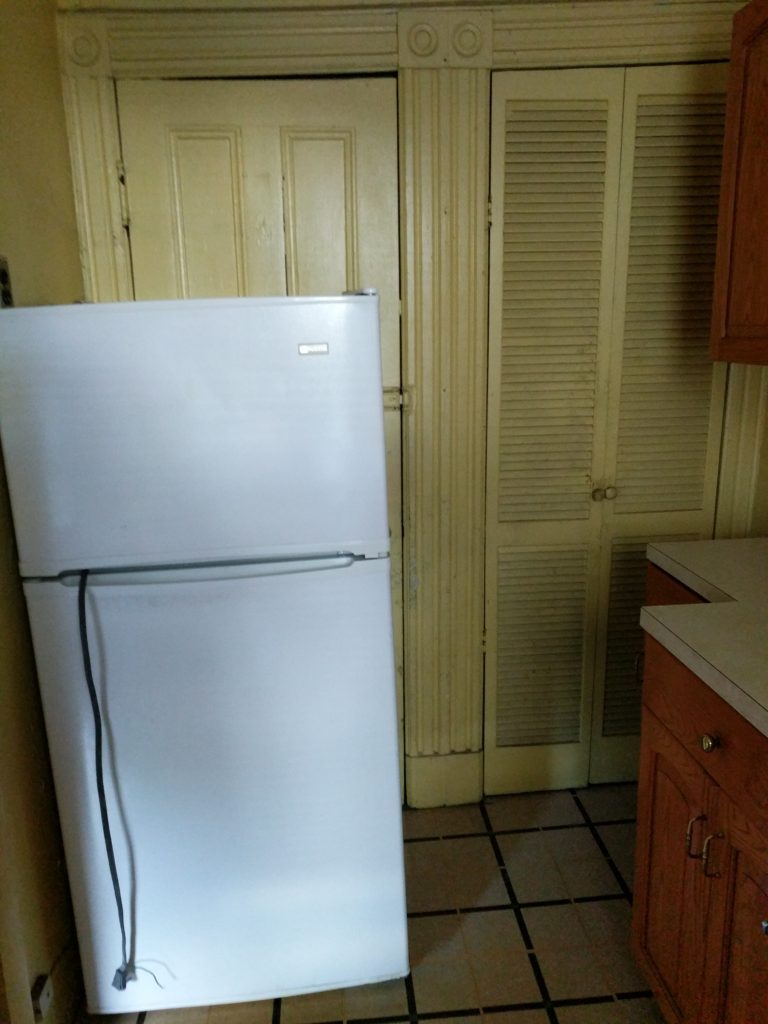 The appliances needed replacing immediately, there was no way 2 foodies were going to cope with these old clunkers!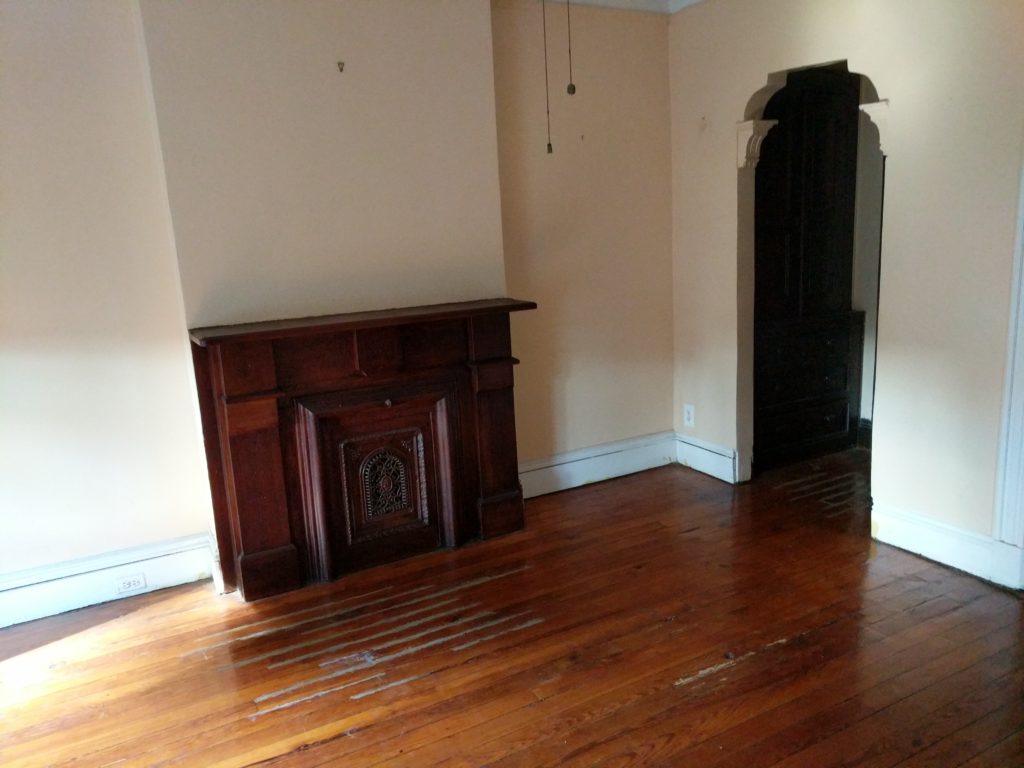 The dining room thankfully had mostly been left alone so other than needing new flooring and air conditioning installation. You can see through the doorway that this bedroom and the next had two walk in closet areas that were going to make for an excellent butler's pantry.  The kitchen was pokey but serviceable so we put this renovation back to our second round of updates, bought new appliances to get us through the interim time and put up with some 70s wood panelling for a few extra months!